Online Business Services
As a WordPress developer and online business specialist, I absolutely love to help clients take control of their own websites (actually, their entire web presence). It drives me crazy when I find out someone has had to wait for months for a simple change to be made on their site, or even worse, that a site has been literally hijacked by an overly possessive designer who will not release control to the rightful owner.(?????)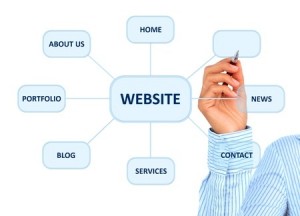 Yes, unfortunately, there are some unscrupulous people out there, but knowledge is power, and I firmly believe you should know how to manage your own website – even if you chose to hire someone else to do it for you. Understanding and following safe business practices is all part of protecting your brand and reputation online.
However, I'll bet you're thinking something like this. "I can find a ton of free tutorials, videos, articles, etc. on the web to help me learn just about anything I need to know, so why should I pay for your help? What makes what you offer so special?" Great question! That's where the coaching comes in.
As a credentialed personal coach, I offer an additional dimension of service to my clients. Although I said earlier that knowledge is power, it isn't all about knowledge. Sometimes you know how to do something but you're afraid you're going to "do it wrong." Sometimes even though you know what to do, there is just something that seems to prevent you from taking action and moving forward.
Most of the time, a designer or consultant just offers technical services or advice based on their experience and expertise. That's wonderful, but it doesn't address underlying issues that may be preventing you from getting the best return on your investment. You may spend a lot of money getting a beautiful website designed for you, but it you don't get out there and tell people about it, you'll never make a dime with it. Coaching can give you the support, encouragement and accountability you need to take action and follow through for the best business results possible.
Not everyone wants coaching though, so that is why I try to offer various levels of service to meet the specific needs of my clients. Here are some examples.
Telephone or Skype website consulting
Online business consulting
WordPress training
Done for you virtual assistant and online business management services
Group and private training on various topics relating to online marketing
Interested in working with me? Click here to find out more and book a free strategy session.