The Authors Ally
"Nikki is very easy to open up to, encouraging, humble, fun, playful, and very professional. Whether it's exploring the deeper areas of life and relationships, discovering what's holding you back from what you want, or writing that book that's always been a "someday" thing, Nikki can help you. How do I know? Because she helped me.""

Nathan Kreger
Professional Coach
http://nathankreger.com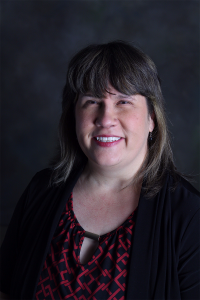 Do you love to write? i do too.
I've always loved the magical power of words to expand my universe. As a kid, I usually had a book in my hand even though my poor eyesight meant I had to hold it so closeI often had an ink smudge on the end of my nose. I would spend hours at the local library, and my favorite store at the mall was Walden Books.
As I got older, I would daydream about being able to write a book–someday. I always had a spiral notebook within reach so I could jot down a poem or story that came to me, but I had no idea how scribblings in a notebook could ever become one of those masterpieces on the bookshelf. Throughout my early adult years, writing was a personal pleasure I would squeeze into the rare wisps of time between work, raising children and doing the whole busy life thing, but the only things I had published were a couple local newspaper articles about our Girl and Boy Scout troop activities.
Not a real writer?
When my kids were teenagers, my daughter and I joined a local writers guild to support her love of writing. When we went to meetings, I found myself explaining that I was not a real writer: I only wrote for my own enjoyment and as a way to help clients with their websites and online businesses. Even though I actually made some money from my writing, I had everyone including myself convinced that I certainly did not hold the elite status of a real writer. After all, I thought that title was reserved for those amazing people whose names were boldly displayed on the rows of books lined up neatly on the shelves of the local bookstore. Hint: our own ideas can really get in our way sometimes.
Eventually, I discovered the world of coaching, and through my own personal growth and undergoing training to become a coach, I began to understand the patterns of thinking and behavior that were tripping me up. Among other things, my coaches helped me learn to come out of my writing shell, get comfortable with expressing my own voice through the words on the page and feel confident enough to submit my work for others to read. Now, I am a published author and it is my honor to use my experience as an ICF credentialed coach to help others reach their own writing goals.
My mission is to help writers find their voice and fuel their confidence so they can inspire their readers and make the world a better place.
What's your story?
Now that you know a little more about me, I'd love to find out who you are and what your creative vision is. No matter what kind of writing you do, I believe you have an important job. After all, it is stories, both real and make-believe, that connect us to each other as human beings. If you feel like your story is stuck or that you aren't getting your message out to readers as much as you would like, let's talk. Maybe having some guidance and collaborative accountability is just what you need. If you have never worked with a coach before, I recommend you check out this page to learn how coaching works and how it is different from things like counseling and consulting.
When you are ready, I'd love to talk with you and see if coaching with me would help your writing journey go more smoothly. Click here to book a free 30 minute discovery session so we can get introduced and find out how we can collaborate to make your creative visions a reality.
Also, I'd love to have you join my inner circle and get my weekly dose of encouragement, free goodies I create and occasional recommendations for things to make your writer's journey easier. Just use the form below to sign up.