Welcome! the Wednesday Writers' Whatchamacallit is a weekly virtual meeting for writers of all genres and all ability levels who like having fun and are looking for an easy way to connect with kindred spirits. Hosted each Wednesday by Professional Coach Nikki Brown and Professional Editor Annie Oortman, meetings are open to writers of all types: fiction and non-fiction, pros and novices alike.
We meet in our online video conferencing room for a mid-week pick-me-up, a dose of encouragement and inspiration, a chance to learn something new and flex our writing muscles. There's always great discussion mixed with a lot of laughter.
Warning: Language in the Whatchamacallit is not censured and can get a little spicy sometimes, so please keep that in mind if you are easily offended or have young children around who may overhear.
Next Whatchamacallit
Our next Whatchamacallit meeting will be
Wednesday, September 29th, 2021
12 PM Eastern/11 AM Central/10 AM Mountain/9 AM Pacific
How to join the meetings (password is 2020):
via your computer – click here.
via the Zoom app on your smart phone – enter the meeting ID 929-875-141.
via the telephone – From the US, call 1-646-558-8656 and enter meeting ID 929-875-141. You do not need a participant ID. If you are outside the US, click here to find the best dial-in number for you.You will still use meeting ID 929-875-141 after dialing in.
Please note: We encourage you to have a headset/mic to use during the meetings. Also, please try to keep background noise to a minimum. There will be a control available for you to mute and unmute yourself if needed.
Be the first to know
If you would like to receive meeting reminders, become a part of the community between meetings and receive some special backstage perks, please do the following.
1. Join our mailing list
2. Click here to join our Facebook group
More about Annie and Nikki
Nikki Brown is a life coach with an unquenchable thirst for knowledge and a passion for good stories.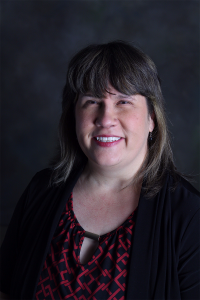 Over the years, Nikki has progressed from reading the encyclopedia for fun to writing web copy and doing a little freelancing. Many years ago, she joined her local writers guild to support her teenage daughter's love of creative writing and found kindred spirits with others who enjoyed discussing things like sentence structure and correct comma usage.
For many years, Nikki has helped writers learn how to connect with readers online, but her real calling is coaching writers to help them learn how to break through the roadblocks getting in the way of reaching their goals.
You can learn more about Nikki and her work by clicking here.
Annie Oortman is a fiction writer with an editing fetish.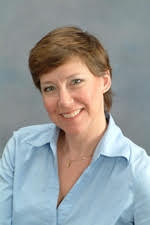 Editing wasn't her first love (that was a cute boy in her second-grade class named Henry Talley) or even her second (avoiding barn work). However, after getting an A for content but an F for readability on a third-grade book report, she learned having great ideas was one thing, communicating them well on paper another.
Annie became a disciple of the church of Proper Editing and card-carrying member of The Society for the Promotion of Good Grammar. Nowadays, she diagrams sentences for fun (yes, for fun), corrects her children when they say, "I did good on the test" (I did well.), and argues with fellow editors on the acceptability of ending a sentence with a preposition (avoid it if you can).
But why does that make Annie a good editor?
Because she's a seasoned, focused editor of hundreds of fiction and non-fiction manuscripts that have achieved great success via her readability superpower. She is also an experienced, successful writer of romantic fiction. That's her passion. Editing and grammar non-fiction is her calling. Plus, she is a voracious, well-versed reader who actively participates in numerous online and live reader groups. Annie knows what readers like and–more importantly–don't like in a book.
For information, visit https://superannieo.com
Any Questions? Please feel free to email either Annie or Nikki for more information.