This page is under construction and will probably be a mess all week. Please check back on Friday, June 23rd, 2017. Thank you!
For writers, life and creative work tend to get all mixed up together. This can be fun and energizing, but it can also cause a lot of stress and frustration. We've all heard the saying, "two heads are better than one. By working with a life coach, you literally have the opportunity to have two heads and a partner along the road. I can be your sounding board, your planning partner,  and your encourager as you work through problems, deal with stressful situations,  and pursue your creative goals.
Here are some of the possible benefits you might realize through coaching:
More inner peace and increased self-confidence
Less chaos in your home and work
Healthier relationships with your colleagues and clients
More time for fun with your family and friends
In coaching, you will find the practical support you need to make meaningful changes in your life.
Here's a quick little video to illustrate how powerful and practical coaching can be.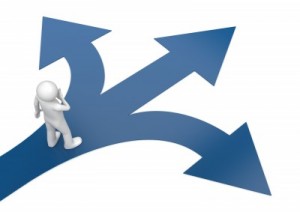 Your coaching sessions are all about you – your goals, your ideas, your struggles,  and  your agenda. The process is a little different for everyone. During your sessions, you can expect to be given honest feedback and even to have your thinking or actions challenged at times. You will also receive lots of encouragement and affirmation.
One of the aspects that I personally appreciate about working with a coach is the accountability it provides. As your coach, it is not my job to make you do anything; however, we will work together to set up a system of accountability which will support you as you work on making changes in your life.
In our coaching sessions, you might choose to work on topics such as:
Setting and achieving goals
Managing your time and creative energy more efficiently
Improving relationships
Developing good communication techniques
Increasing  self esteem and confidence
Reducing stress and chaos in your life and work
Or, you may have something completely different to work on. We will figure it out together.
Ready to learn more?
I offer a free 15 minute strategy session to help you discover how beneficial working with a coach can be. There's no pressure – just a chance for us to chat and see if coaching is right for you and if we would work well together.  Click here to send a request for your own free personal strategy session.